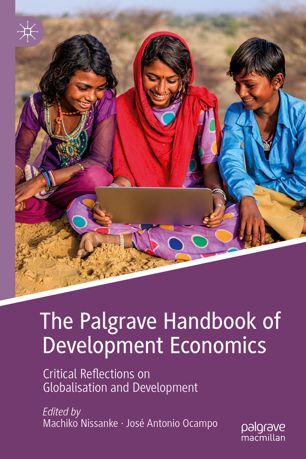 In Machiko Nissanke and José Antonio Ocampo (editors), The Palgrave handbook of developments economics. Réflexions critiques sur la mondialisation et le développement. Chapitre : Questions méthodologiques et conceptuelles en économie du développement. Manuel de l'économie du développement de Palgrave, Chapiter 6, Palgrave,  MacMillan, pages 177-227.
Abstract
Development is not the search for an optimal static macro-equilibrium but it derives from the art of creating, if not miracles, at least virtuous circles in which social values, organizations, institutions and technological systems co-evolve. Development modes are therefore built upon the discovery of possible institutional arrangements that fulfil two conditions: the viability of the accumulation process and a political legitimacy around an implicit or explicit institutionalized compromise. The survey of economic history reveals a limited number of these modes: import substitution development, export-led, foreign direct investment-led and finally based upon low wage and poor welfare. Contemporary China explores a genuine development mode built upon the acute competition between a myriad of local corporatism under the aegis of a party-State. Most of these modes rely upon the resilience of an open world economy. Its stability is not guaranteed given the obstacles to the defense of global public goods and to the creation of new Commons. Last but not least, the merits of an anthropogenetic model based on education, health and culture should not be underestimated.
Keywords
Development mode Regulation theory Accumulation regime Institutionalized compromise Viability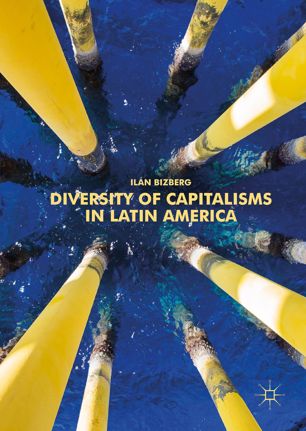 Prologue à l'ouvrage de Illan Bizberg 
Diversity of Capitalisms in Latin America
, Palgrave Macmillan, Springer Nature Switzerland AG, 2019, p.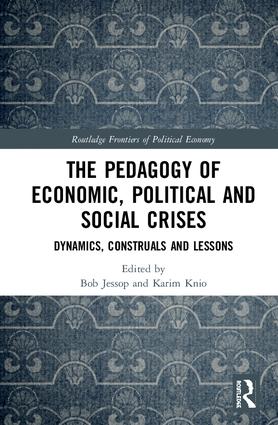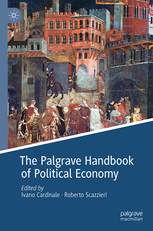 in The Palgrave Handbook of Political Economy, Cardinale, Ivano, Scazzieri, Roberto (Eds.), Palgrave Macmillan UK, (2018), p. 543-603
This book is a major contribution to the study of political economy. With chapters ranging from the origins of political economy to its most exciting research fields, this handbook provides a reassessment of political economy as it stands today, whilst boldly gesturing to where it might head in the future.
This handbook transcends the received dichotomy between political economy as an application of rational choice theory or as the study of the causes of societies' material welfare, outlining a broader field of study that encompasses those traditions. This book will be essential reading for academics, researchers, students, and anyone looking for a comprehensive reassessment of political economy.
Ce livre est une contribution majeure à l'étude de l'économie politique. Avec des chapitres allant des origines de l'économie politique à ses domaines de recherche les plus passionnants, ce manuel propose une réévaluation de l'économie politique telle qu'elle se présente aujourd'hui, tout en faisant preuve de la plus grande hardiesse possible. Ce manuel transcende la dichotomie reçue entre l'économie politique en tant qu'application de la théorie du choix rationnel ou en tant qu'étude des causes du bien-être matériel des sociétés, décrivant un champ d'étude plus vaste englobant ces traditions. Ce livre sera une lecture essentielle pour les universitaires, les chercheurs, les étudiants et tous ceux qui recherchent une réévaluation complète de l'économie politique.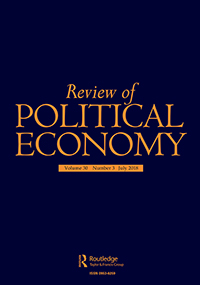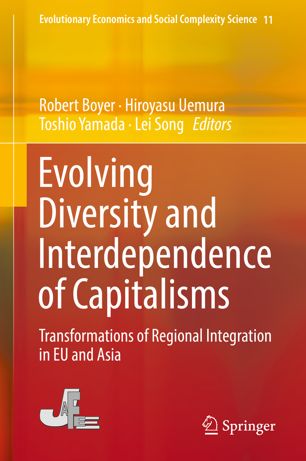 Robert Boyer, Hiroyasu Uemura, Toshio Yamada, Lei Song, in Boyer Robert, Hiroyasu Uemura, Toshio Yamada, and Lei Song (Eds), Evolving Diversity and Interdependence of Capitalisms. Transformations of Regional Integration in EU and Asia, book series (EESCS, volume 11), Springer, Japan KK, part of Springer Nature 2018, p. 459-483.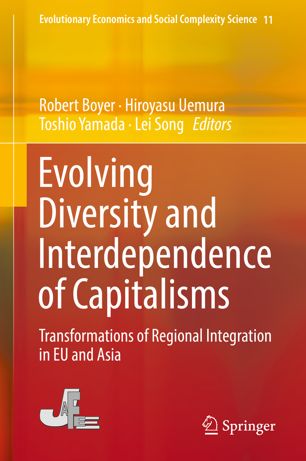 in Boyer Robert, Hiroyasu Uemura, Toshio Yamada, and Lei Song (Eds), Evolving Diversity and Interdependence of Capitalisms. Transformations of Regional Integration in EU and Asia, book series (EESCS, volume 11), Springer, Japan KK, part of Springer Nature 2018, p.  259-302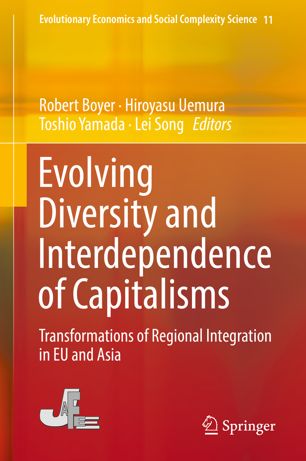 in Boyer Robert, Hiroyasu Uemura, Toshio Yamada, and Lei Song (Eds), Evolving Diversity and Interdependence of Capitalisms. Transformations of Regional Integration in EU and Asia, book series (EESCS, volume 11), Springer, Japan KK, part of Springer Nature 2018, p. 17-64